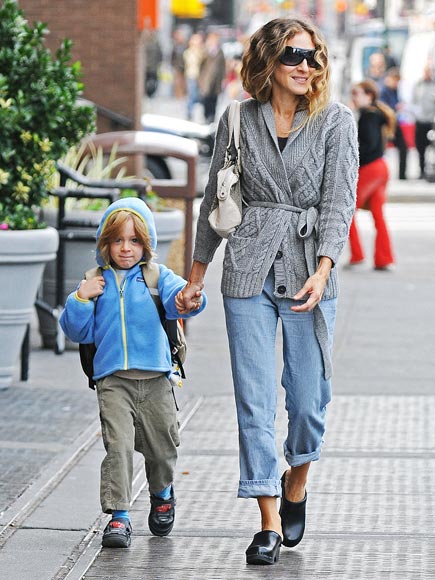 It's Inspiration Monday and look who isn't tardy this week!

I definitely do not look as chic as SJP does in this image.
Even in clogs

(I am not a clog lover)

she looks fantastic.
My outfit is a layered look that was worn for more,
of a necessity,
(Otto as a dragon behind me)
than a fashion statement.
We went to the Toledo Zoo on Sunday for a festive
morning of Trick-or-Treating. It was so much fun to be out with the
kids enjoying a chilly, but beautiful Fall day. I decided to start with SJP
inspired cardigan and belted mine with a knotted belt. I wore a jean
jacket over the top of the thick cardigan and than a sweater
vest over the whole outfit.
An angora beret, riding boots, and warm scarf finished
out the entire outfit.
This was perfect for removing layers as the day heated up.
Unfortunately, Ava spiked a fever when I was going to take
pictures of my cardigan and belt.
(My tiny princess prior to her fever)



I decided that some things
just aren't worth it
and cuddled with her instead.



Happy Monday!
Hope that you had a wonderful weekend.
Enjoy!
XOXO,
Julie